Designed to Last. Designed to Win.
By Motorola Solutions
Boost your sales through Motorola Solutions
Motorola Solutions planned and designed this campaign through a wonderful single-page responsive website with an eye-soothing parallax effect. The campaign targeted the dealers and resellers who use the industry oriented Motorola technologies to design sales solutions. The campaign is mainly for collecting inspiring stories from Motorola solutions's clients. These stories are meant to be collected and analyzed to develop more effective sales plans and custom solutions for the end users, and also compare the Motorola products with others.

As an outcome of the campaign, the client – Motorola – rightfully expected to have a bunch of clients' portfolio compiled to be used in their future sales campaigns as well as towards achieving a greater understanding on their clients' experience with the products. The initiaitve eventually led Motorola to prepare better sales plan with their dealers and resellers.
100% responsive website with parallax scrolling effect and compatible across the devices, browsers.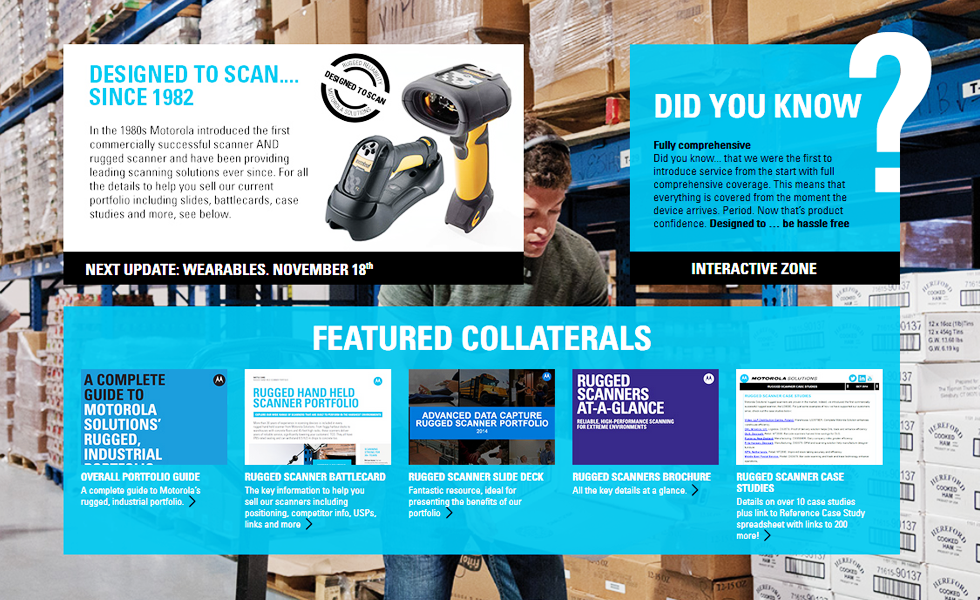 Showcasing idea through the latest frontend technologies
We used modern frontend technologies to bring out the best output - a fluid responsive single-page website. The PSD mockup and copies were provided to us as assets. We converted the PSD to HTML, integrated Bootstrap along with HTML5 and CSS3 to create the layout and arrange required UX elements. The website was then integrated in WordPress CMS to edit/update releavant content easily.

The major challenge was to ensure a faster turnaround while not compromising the global standard and quality of Motorola Solutions. The website has been designed as a fully responsive one and therefore compatible across all standard devices – be it a PC, smartphone, or tablet. Implementation of the flawless cross browser compatibility demonstrates how focused the development team was along with their ability to provide high quality layout under pressure and limited time.
Website available in the above URL is for demonstration purpose only. The final output, artworks, contents, assets are entirely owned by the relevant brand / agency.